About Us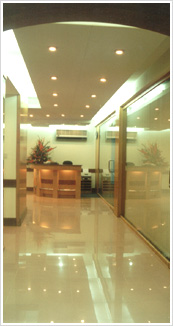 We are a medium size Construction & Architectural firm having a versatile experience in the field of Civil, Electrical, Mechanical, Interiors, Landscape and Architectural Projects.
We started work in 1990 with a small setup but our commitment and determination to excel improved us to this expanded level.
Having a vast diversified experience ranging from architectural design projects of Rs. Fifty Thousand to independent turnkey projects of over Rs. Fifty Million. We are now mainly involved in turnkey construction projects including design, consultancy, supervision and construction works specializing in Banks, Textiles and Multinational offices. We have a work force of highly skilled and dedicated engineers, craftsmen, architects and draftsmen.
Presently we are involved in design and construction/interior works of Allied Bank, Bank Al Habib, Gourmet Bakeries, Multinational and Corporate offices and Residences.